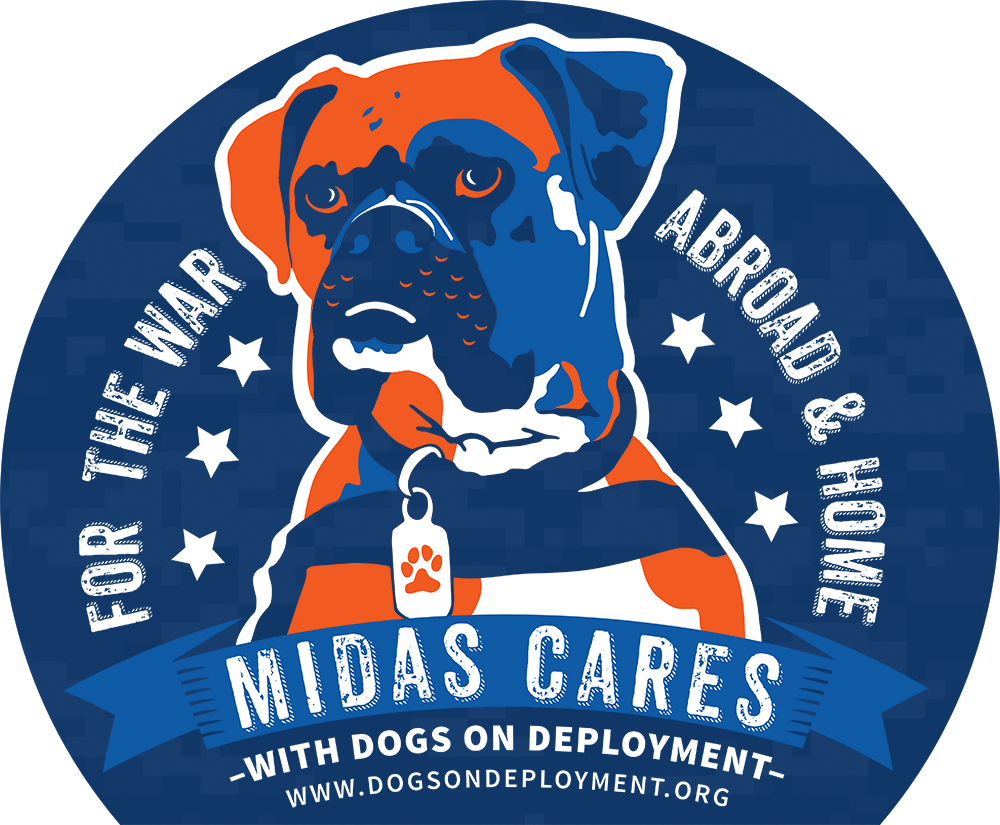 In 2014, Dogs on Deployment held its annual Military Pet of the Year and Mascot competition. We had over 50 contestants of military pets of all shapes, sizes, backgrounds and more. After a 30 day voting period, the winner by popular vote was announced as Midas, a PTS Service Dog for a Marine combat-veteran, Sgt Juan Valdez. Juan and Midas had dreams and goals to improve the veteran service dog community. With Dogs on Deployment's help, Midas Cares is launching full force to accomplish their mission and goals.
Mission
To bring awareness to the benefits of using service dogs, and other holistic alternatives to treat service members and veterans with PTS,TBI, and MST victims. Help veterans locate a service dog program in their area that can satisfy their needs. Lastly to advocate for veterans everywhere who are not receiving the care they deserve from the Veteran Affairs Department.
Goals
Help veterans cope with issues such as Post Traumatic Stress, Traumatic Brain Injuries, MST
Help veterans fight for their rights to fair medical treatment
Help strengthen Americans with Disabilities Act regulations, and increase the legitimacy of service dogs
Bring awareness to issues plaguing veterans returning from oversees
Lower the suicide rate of Service Members and Veterans through Service Dog assistance
Establish a network of service dog organizations that help veterans in need
Work with Psychiatrist, and therapist in order to come up with a strategy to best employ service dogs for veterans
Make sure to LIKE Midas on Facebook. You can even make a direct donation to his cause here! Help Midas get a start in Midas Cares!