Dogs on Deployment promotes responsible, life-long pet ownership. However, there are certain scenarios that require a pet to be permanently rehomed. For example, if a pet cannot make the overseas travel for a PCS due to health reasons, or breed restrictions. While Dogs on Deployment allows listings for these pets to find DoD Boarders, if the move is an extended overseas duty station of two years or longer, it may be fairer for the pet to find a new, stable home, rather than try to reunite after years of separation.
While Dogs on Deployment exists to help Pet Owners find temporary homes for their pets for a variety of reasons, we cannot provide a final resolution for all scenarios. We do not recommend owner relinquishment to any shelter which euthanizes animals. We also warn against the dangers of attempting to rehome a "free to good home" pet on any classifieds site. Below are some tips on how to responsibly rehome your pet to ensure a safe, loving and forever home.
Re-homing your pet responsibly and humanely
The heart-wrenching task of re-homing the family pet is often due to circumstances like the loss of a job or home, a debilitating illness or injury, or PCSing to a location where personal animals aren't allowed. Here are some tips on how to re-home your dog or cat responsibly and humanely.
Increasing your pet's adaptability
Take a good color photo of Fluffy or Fido. If you already have a good photo, make it readily available for use. If not, take one which shows your pet's best side, as soon as possible. Shelter intake pictures are usually taken hastily and may show a fearful, depressed or highly stressed animal in a less-than-ideal setting.
Prepare a brief description/biography. List any training your dog or cat has had: house-, crate-, and/or obedience training, if applicable. How does she get along with other animals or children? Describe her medical history and any current medical conditions, including any medication she may be currently taking. What are her favorite and least favorite foods, treats and activities?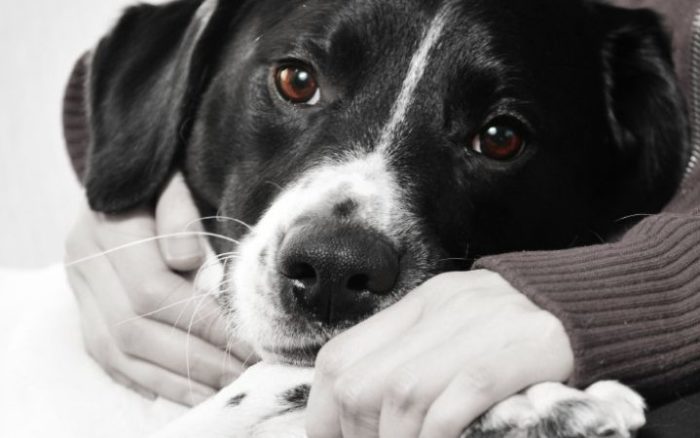 Honesty is essential. Full disclosure will help you find a new home that is a good fit for your beloved dog or cat, and ease the transition to a new home. Disclosing up front that your four-legged family member needs more training may spare him from being dismissed from his next home for being unruly.
Prepare your pet. Make sure your dog or cat is groomed, up-to-date on her vaccinations and is flea- and tick-free. If you haven't done so already, have your pet spayed or neutered. Low-cost vaccination and spay/neuter clinics may be available in your area; check with local shelters and pet stores.
Re-homing on your own
As tempting as it may seem, re-homing a pet through Craigslist may place your pet in significant peril. Sadly, animals advertised on Craigslist have wound up victims of abuse and neglect, re-homed unknowingly with backyard breeders, hoarders, and dog-fighting rings. Black cats and kittens re-homed through Craigslist have been found tortured to death by those interested in the occult.
A safer way of re-homing is to ask family, friends, coworkers and others you know whether they are interested or know of anyone who may be interested  in adopting your dog or cat. Speak with other pet owners in your area, veterinarians, groomers, pet store staff, boarding or daycare staff, and others in the local pet care industry. Many not-for-profit humane societies and animal rescues accept courtesy listings for their websites from those seeking to re-home a companion animal. Social networking on animal rescues or breed-specific Facebook sites may expedite the re-homing process.
Once a prospective adopter contacts you, consider interviewing the individual and conducting a home visit to make sure your pet's next home is his forever home. Does the adopter have prior experience caring for pets? A home and/or yard big enough to accommodate your animal? Do they have the financial means to care for a pet like yours? Most importantly, do they have realistic expectations about living with your pet? For instance, placing an active dog where she is home alone for 8-12 hours a day will not likely end well.
Surrendering your pet
If you are not able to find a home on your own, surrendering your pet to a humane society, animal rescue, or public shelter may be your only option. However, consider each group's surrender and adoption policies before you give up your dog or cat.
Most shelters are open-admission, meaning they take all incoming animals. When they run out of space or funding, most euthanize animals to make room for new arrivals if they're unable to transport to other rescue groups, earning the name 'kill' shelter. Owner-surrenders, older pets, large breed dogs, and animals with special needs, injuries or illnesses are the first to be put to sleep when a shelter reaches capacity. In some cases, an incoming animal might have as little as three days to be adopted or put to death.
Other organizations are limited-admission, meaning they only take in the number and type of animals they can re-home, and do not euthanize for space. These are often referred to as 'kill' shelters, but the label is misleading. The vast majority of shelter staff are not pro-kill, but often lack the means to humanely manage the velocity of incoming pets. And even no-kill shelters euthanize animals deemed unadoptable due to illness, aggression or other factors.
Finally, explore breed-specific rescues up to a few hours from your home. Even if your animal isn't a purebred, many breed rescues are open to mixes of the breeds in which they specialize. In most cases, breed-specific rescues are foster-based, meaning that if accepted, your pet will live in an approved foster family's home until it is adopted.
If you must surrender your pet, research what facilities are available in your area (Google search terms: humane society, animal rescue, animal shelter). Ask about their process for accepting owner-surrendered pets (surrender fees and waiting list may apply), their efforts to care for and re-home pets in their custody, and their policy on euthanasia. When surrendering your pet, offer the photo and history described above to facilitate efforts to find your pet his next home.
Giving up a beloved dog or cat can be a difficult process. A little research and preparation may save you some heartache and lead your pet to a loving, caring forever home. We wish you every success in this worthy endeavor.
For more information about re-homing a pet, Click Here. Information provided by our partner, Pets for Patriots.